This site is dedicated to art of chart and map making by hand in the same styles as used
by the early Cartographers in the 15th through 18th centuries.
ALL CONTENT OF THIS WEBSITE AND EXTENDING TO THE ARTWORK OF JOHNATHAN WHITE IS PROTECTED BY STRICT FEDERAL COPYRIGHT LAW, ANY ILLEGAL USE OF MATERIAL FROM THIS SITE WITHOUT EXPRESSED AND DOCUMENTED PERMISSION FROM INDIAN BAY PUBLISHING OR JOHNATHAN WHITE WILL RESULT IN PROSECUTION TO THE FULLEST EXTENT OF THE LAW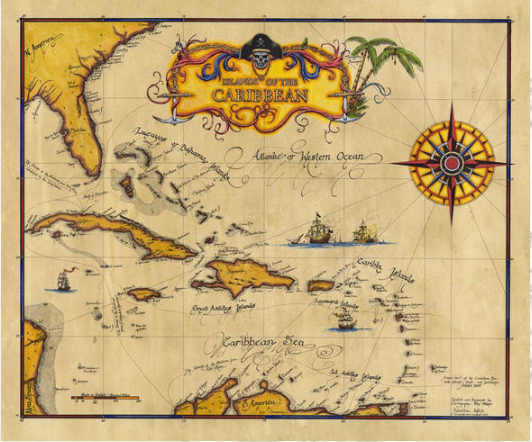 To purcase maps please click here. You will be taken to our exclusive retailer,
Port Royal Trading Company.

(Click on image if you wish to download a copy)